Kitchen & Living Room Update
Ever since moving into this house, almost 3 years ago, I have wanted to update a couple of things in my living/dining room area. Unfortunately for me, I get sick of looking at things very quickly! I am constantly wanting to move furniture or paint or redo something. I knew when I did this living room update it would be this way for awhile so I wanted to find some pieces I really loved.
OUR FANTASTIC LIVING ROOM UPDATE
I started by adding the tall bookshelf next to my stairs, I use to have a purple dresser looking thing here and I knew I needed something taller and thinner to open up the space and draw your eye up. I could not be happier with the piece that I found...and it's only $200! I accented myself with things I already had around the house with the exception of a few new items.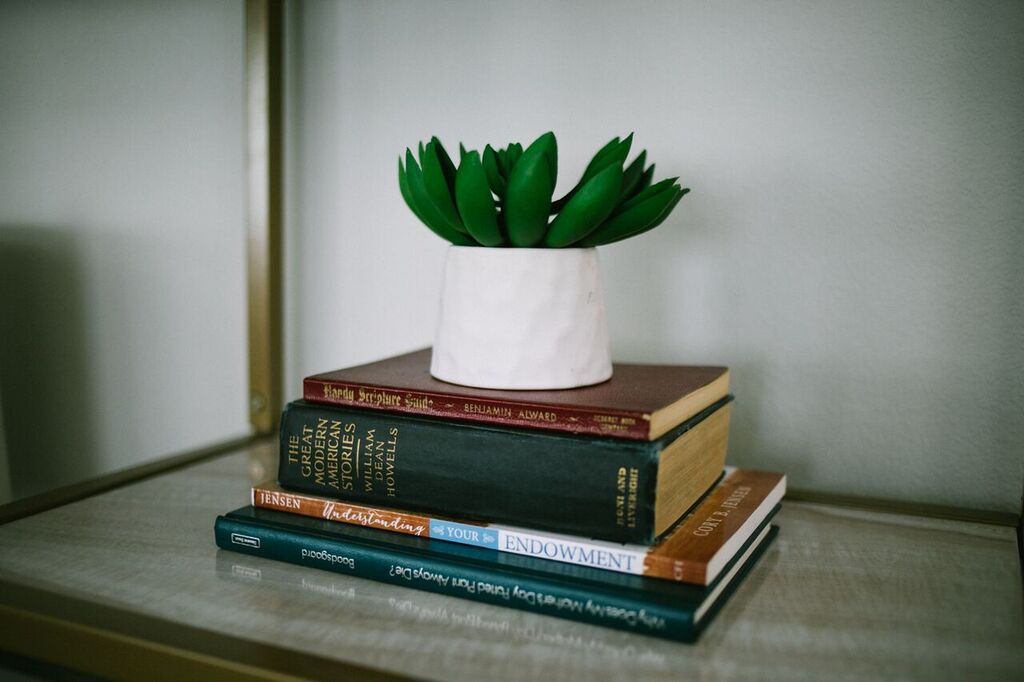 Next came the rug as part of our living room update, I know it's a statement piece...but I kind of love the wow factor. If you have seen Bank's Nursery post here, I have a red rug there and LOVE it. So I thought I might as well try it out downstairs, I will be honest, when I first laid it down I hated it! After adding pillows, coffee table and couch I really began to love the pop of color. Guys...it's under $200.00 for that price I could switch it out every year and not feel bad!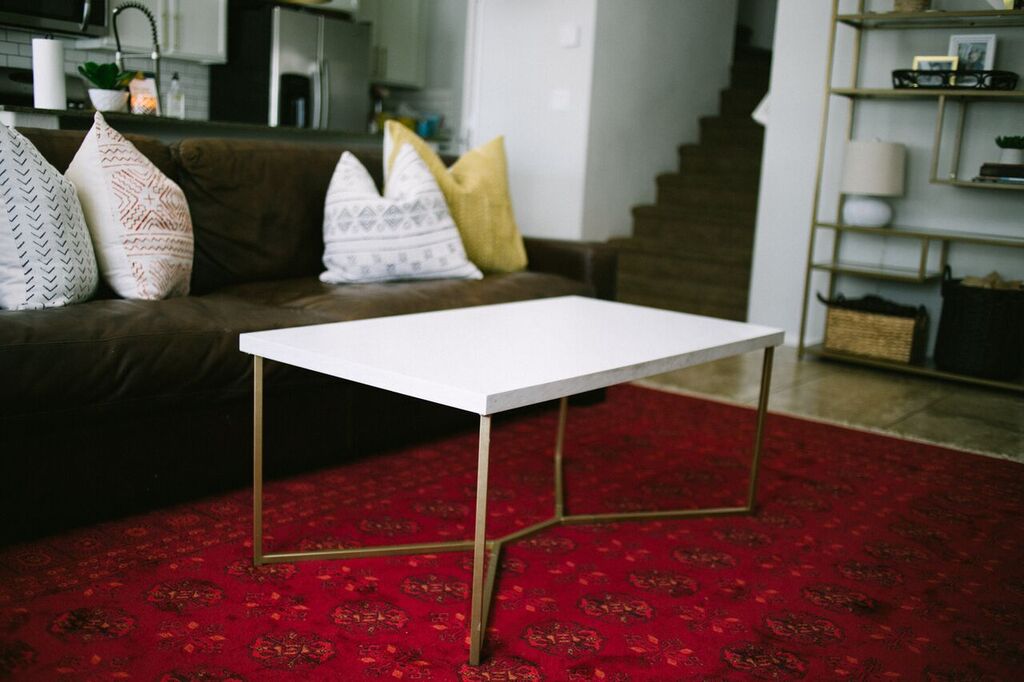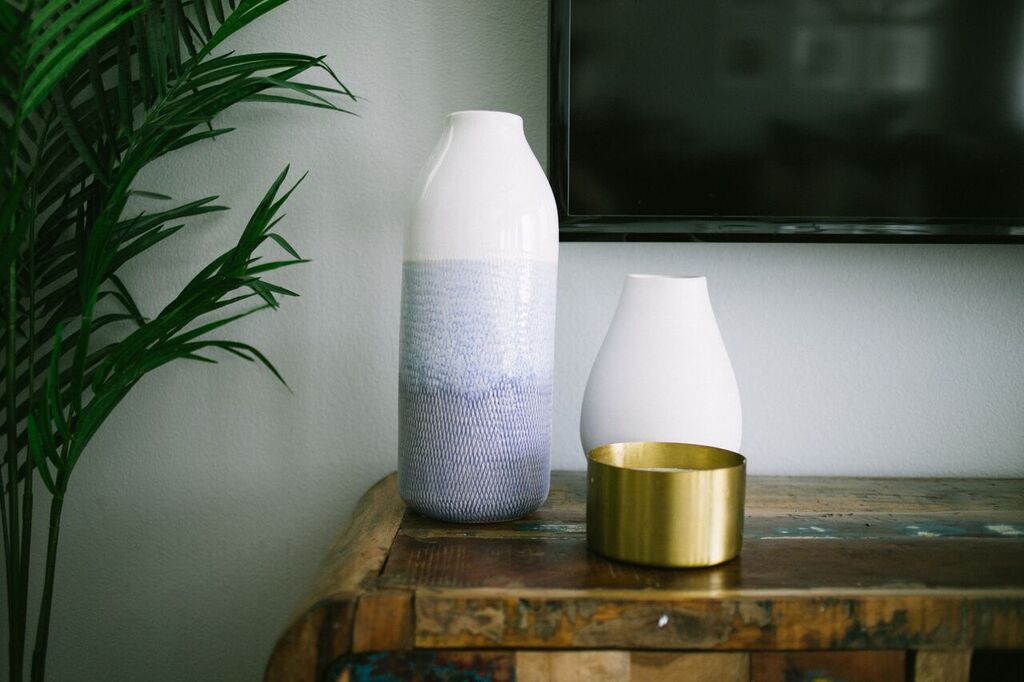 Pillow Talk, I could not be happier with the pillow choices I found. They are all hand made by 3 different companies and perfectly fit together, not to mention, made to perfection! They are simple enough to be added to any room and they will fit nicely. (They can be found here... Scout By the Sea , Shop SuzieAnne , TheAestheticAbode )
See this large island, this is the first time since we have lived here that I finally added bar stools! Game changer folks, my kids love them, and now there is more seating for guests. It is a small area so I made sure I got bar stools that could fit all the way under the bar in order to make sure I have enough walking space.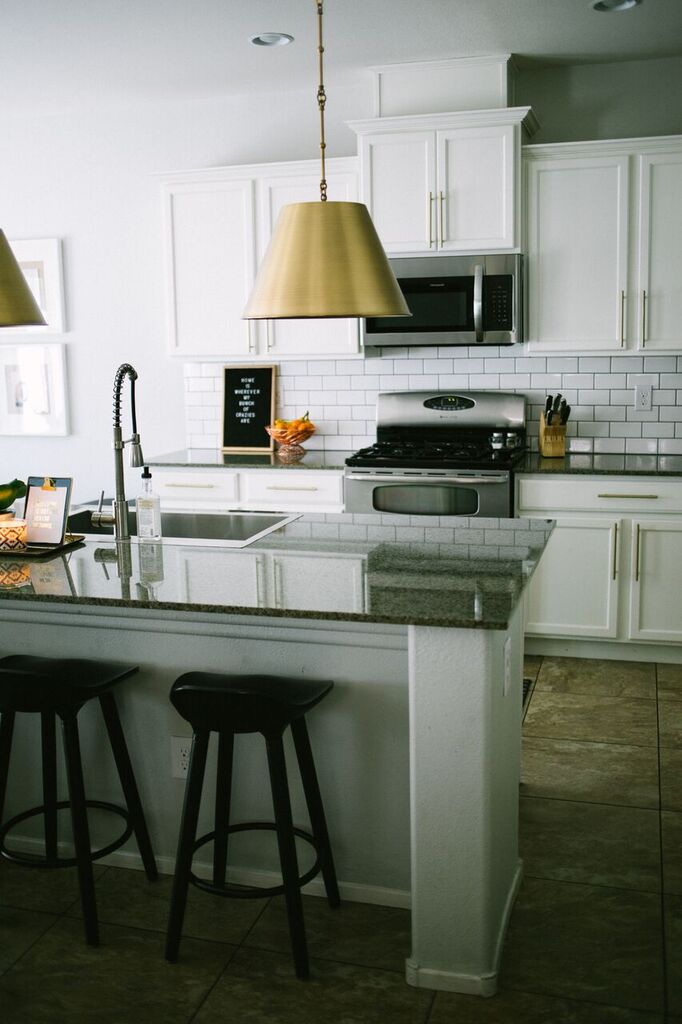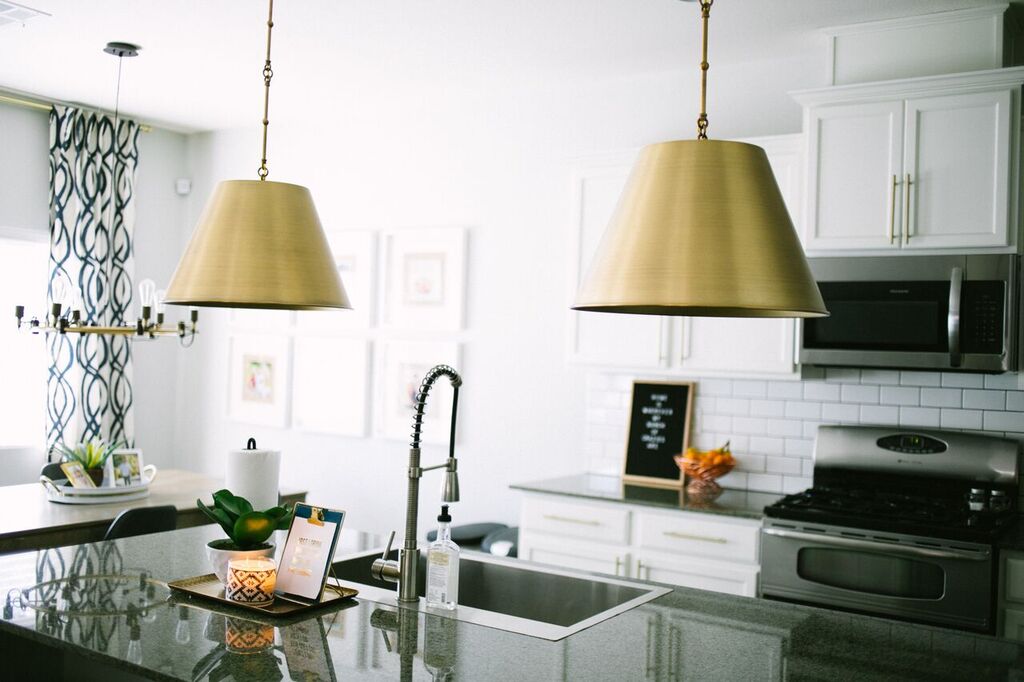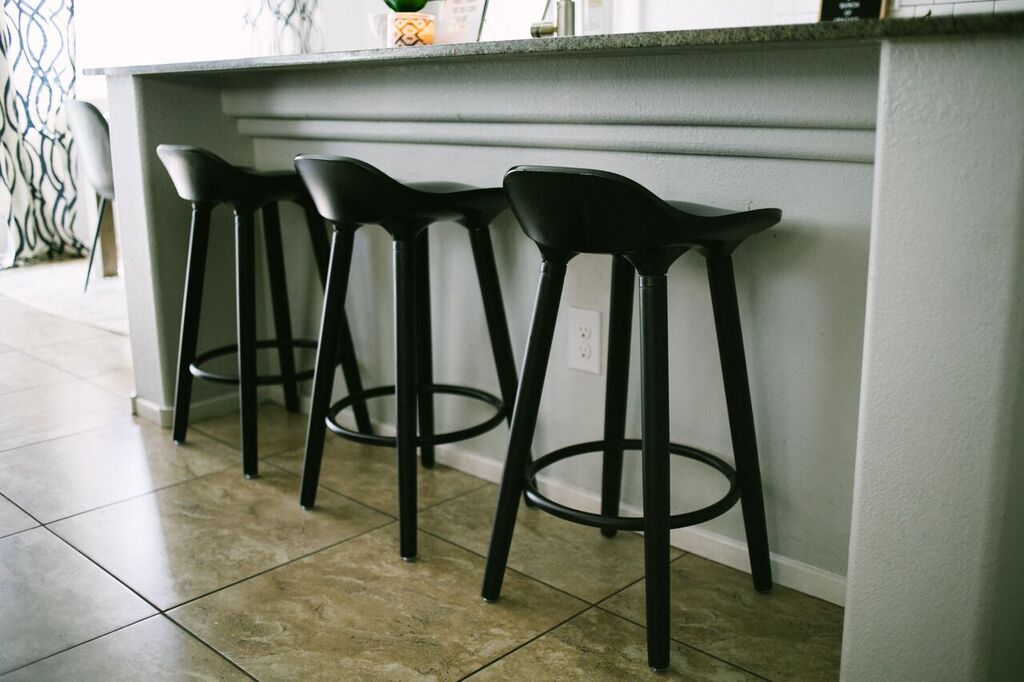 Our Kitchen table was hand made by our very good friends Bloomingbelles, their work is unbelievable! They can custom stain and make anything you want. We added these slate colored leather like chairs with the thoughts of little children. Love my kids to pieces, but they ruin...everything! These chairs are super durable and look good too!
I have linked everything I mentioned in this living room update below for you...