Organization Tips: How to Maximize your Closet
I had the most amazing privilege of having a California Closets' representative come out to my home for a consultation on the best organization tips out there. My closet is one of my favorite places in my home, but I can't ever seem to maximize my space like I should. My consultant's name was Jessica, and she was amazing. She immediately made me feel like she was there to 100% make my space reflect me and be a space I wanted to be in all the time. We flipped through samples of other closets and she had me "favorite" any closets that sparked interest. California Closets has an extensive range of beautiful finishes to choose from, from clean and simple white, to proprietary textures imported from Italy, all of which are environmentally sustainable and California Air Resources Board (CARB) compliant.
California Closets offers custom organizational solutions throughout the home, of course they do closets but also much more! From pantries and media centers, to mudrooms and garages, California Closets enhances the storage potential and purpose of even small spaces to maximize the efficancy of the home.
THE BEST ORGANIZATION TIPS FOR YOUR CLOSET
When Jessica first came over we discussed how to "let go" of the things that do not "Spark Joy" from the Marie Kondo's "The KonMari Method". Anything that I had not worn in more than 6 months had to go, also anything that I did not feel good in and make me be the best me had to go! This was so helpful in the fact that I could see so many more of my clothing. Everything wasn't so cluttered and smooshed together!
Jessica also suggested I hang my pants instead of folding them, easier to see and doesn't look so messy. With non-slip hangers I hung all my pants, it looks so clean and easy to find what I am looking for. I always try to keep my clothing color coordinated, however this can get ruined in one night when I am trying to figure out what to wear! I re-organized everything to be color coordinated and it makes me feel good!
We then decided how to get things off the floor. I have SO many shoes, probably too many, but I am a fashion blogger and this comes with the title. Jessica suggested that we get a rack on the door to more easily see my options, and get them off the floor. We also stacked some shoes that are not really in season on the top of my shelves. This has been life changing, I can finally walk in my closet without stepping on 10 pair of shoes on the way.
I also have multiple bins on the ground with miscellaneous items such as, swimsuits, intimates, socks and work out wear. These are things that can't be hung but still need a space. Here we decided I need some sort of drawers. With drawers everything can have a space, and no one sees the clutter!
I throughly enjoyed my experience with California Closets and have a whole new outlook on organization tips. California Closets' professional design consultants will collaborate with you to create a custom design that meets your needs, reflects your personal style and works within your budget. If you haven't already you should definitely schedule a consultation with your nearest California Closets to see what they can do for you!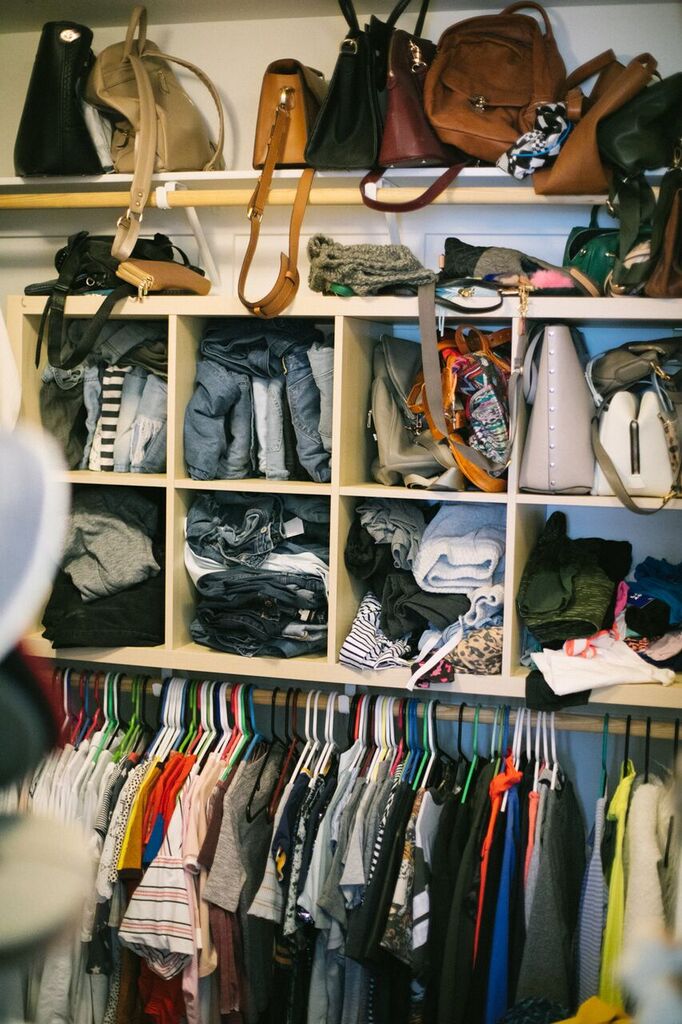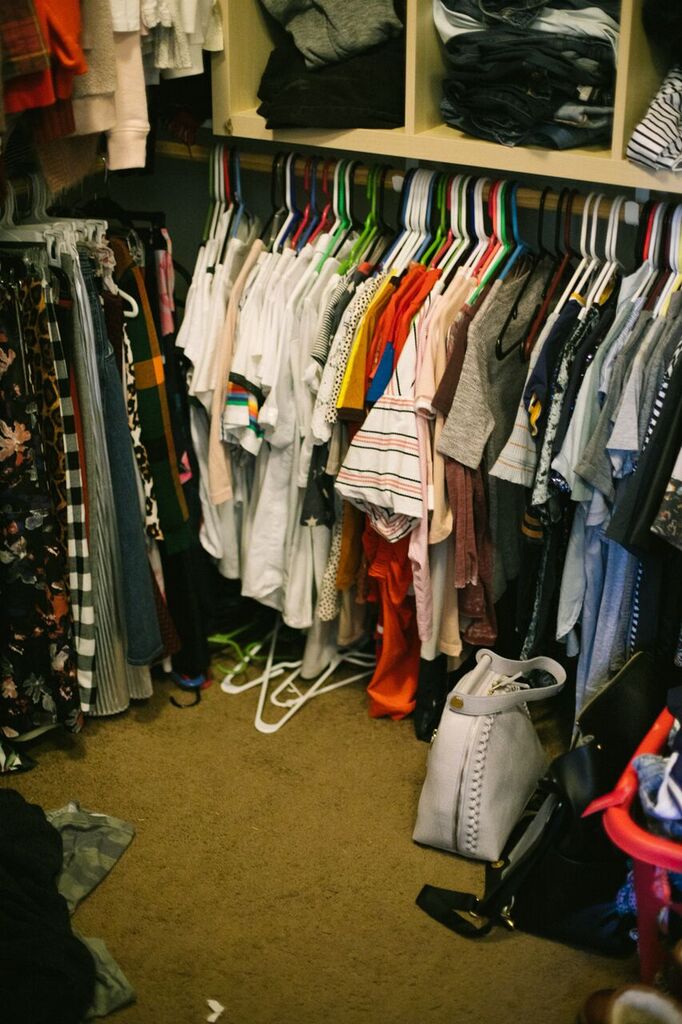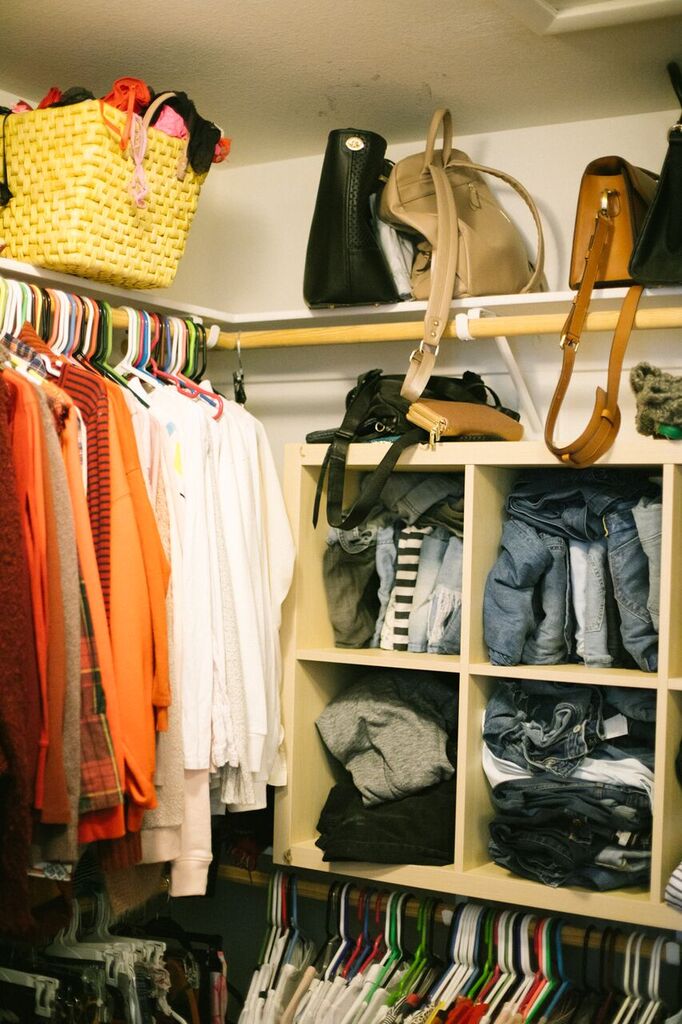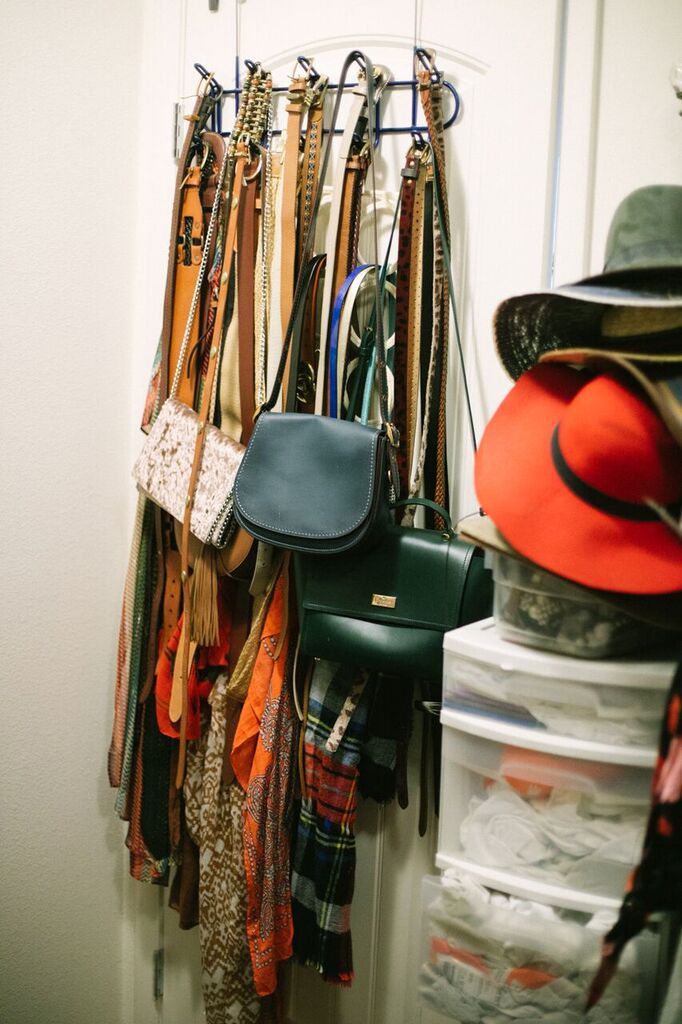 I was selected for this opportunity as a member of CLEVER and the content and opinions expressed here are all my own.