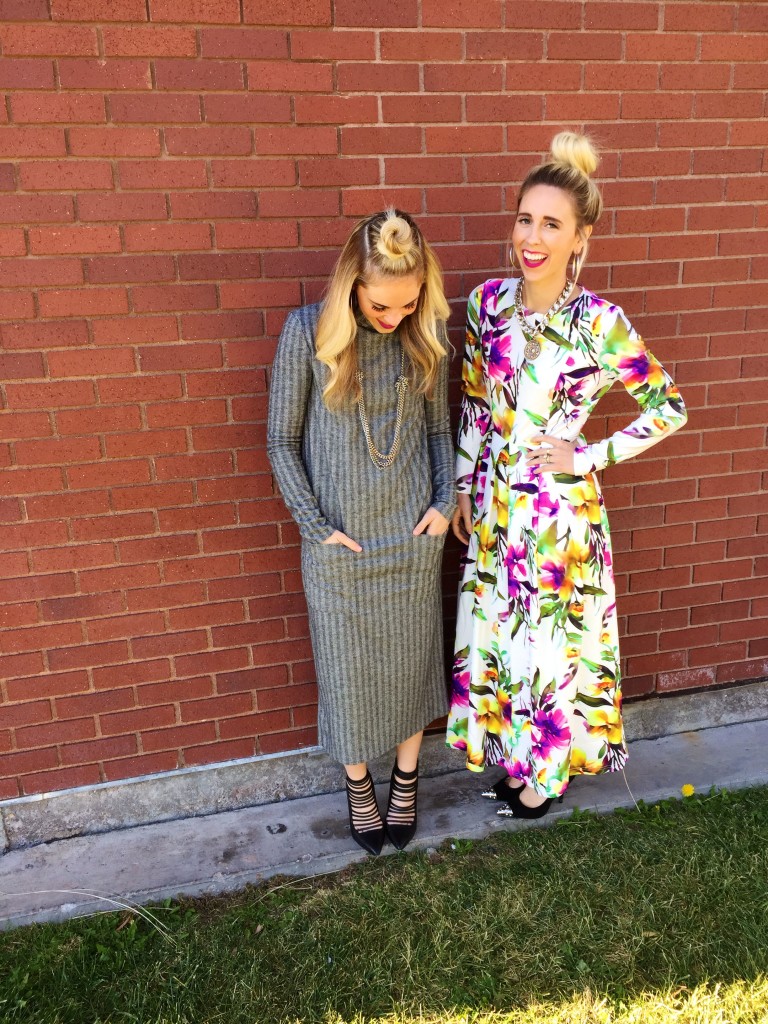 Sisters, never were there such DEVOTED SISTERS. We feel as though we are the luckiest girls in the world to literally share a driveway. There is nothing better than a built-in best friend, and we've lived this to the fullest! Together we want to show you our passion through our families, fashion, and everything in between. Although we agree on so many things such as Diet Coke is better with ice, cherries, and a little coconut, we feel as though we are two individual personalities striving to better ourselves on this crazy journey we call LIFE . Here are Kenzi and Jaycee, two of the top Las Vegas fashion bloggers out there.
KENZI- One of the most self sufficient determined people I know. She is a Mother to three boys with some of the most charismatic personalities. Her oldest Parks, is as independent as they come, and prefers to be doing something on his own wether it be destroying his room, or building a 100 piece puzzle! She is constantly entertained by the hilarious things her second son Lux says and does, he is attached to her hip, and kinda loves it. Her youngest Banks is as easy as they come, he smiles at everyone and everything...someone was watching over her...three boys is a fun ride! Kenzi has a degree in elementary education and enjoyed teaching for five years. She is now a stay at home mom and feels busier now than she ever did when she worked a full time job. However she wouldn't have it any other way, as she gets to enjoy and watch her boys grow and develop everyday, all while getting to work from home doing what she loves! Kenzi, like so many of us girls enjoys the simple things in life, date night with her hubby, Diet Coke on the flow, a treat, or two or three, and of course shopping whenever time permits. She has an eye for putting things together that most couldn't even imagine. Her motto in life is heels are better than flats, but desperate times call for desperate measures!
JAYCEE- One of the funniest, hardworking girls around. She is a momma to her hilarious, sassy as I will get out, and full of personality, Jonesy, and her twins Frankie and KoKo. Frankie is attached to her moms hip, and has a smile that could kill. KoKo is the sweetest angel, you will most likely find her pulling out drawers or trying to climb the stairs! JayCee lives eats and breaths her babies, she is their favorite person and the love she shows her babies isn't comparable! JayCee is a cosmetologist specializing in hair and eyelash extensions since 2008. JayCee has a passion for food that no one can deny, she knows exactly what she likes and and how she likes it, it's actually fascinating to watch her make a sandwich/hamburger! Family is her favorite thing in the world, and she would truly do anything for anyone she loves. JayCee enjoys her quiet nights after her kids have gone to bed to relax, watch her "shows" with husband, and eat some treats while sipping on her Diet Coke.