Tuft and Needle Mattress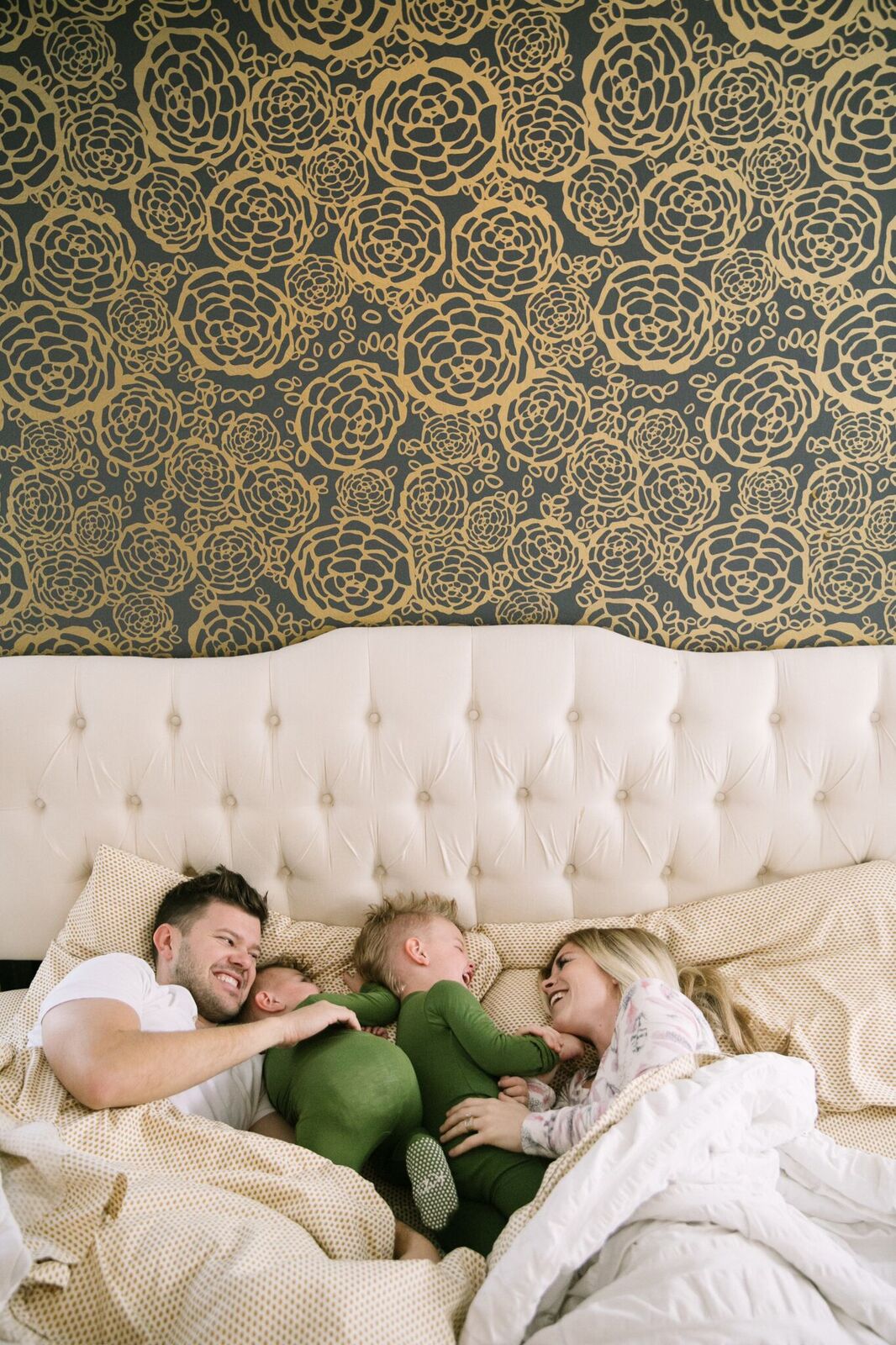 My husband and I have been married for just over 6 years.  I am embarrassed to say that when we first got married we definitely bought a old mattress of KSL (similar to Craigslist)... Que the gasp.  It received the name "Taco" because every night we would role into each other from the lovely indent in the center of the mattress.  After about a year, when touching each other 24/7 got well, annoying, we decided it was time for a new mattress.
So being the cheap, naive couple that we are, we bought a $300 mattress of Groupon and had it mailed to us in a box the size of a foot stool.  Now this mattress was better than our first, but also hard as a rock!  We had to then by two, not one, two mattress toppers to finally feel like we were not living in the stone age.  We have had that mattress for 5 years, it worked, were students, the end.
Ladies and gentleman, I am the proud new owner of a Tuft and Needle king size mattress, my life is forever changed.  After arriving in a rectangular box about 3/4 the size of my front door, we unpackaged, let it rise for about 4 hours, then laid it on the bed.  Now I realize what I have been missing, good sleep!  I can honestly say that I wake up and don't feel like I was hit by a car anymore!
One of my favorite parts of my Tuft and Needle mattress, and the biggest reason I sot out their business was the fact that reviews said it kept their bed cooler at night.  IT'S TRUE!  No longer are my feet suddenly wandering around the foot of the bed trying to find the "cold spot" anymore.
As far as support goes, I would say the mattress is more firm than not, for me a super plush mattress makes me have back pain, where as one with a little more support is just right.  Whatever works for you!
The price is fantastic!  Not very many quality king size mattresses can be found for under even $1000, the king size Tuft and Needle is only $750!  And that included a 10 year warranty, and a 100 night trial!  Not to mention the people that work there are the nicest!  I had 3 follow up emails just making sure I was enjoying my new mattress and that I had no problems.  Now that's customer service!
XoXo,
Kenzi