SUGAR COOKIES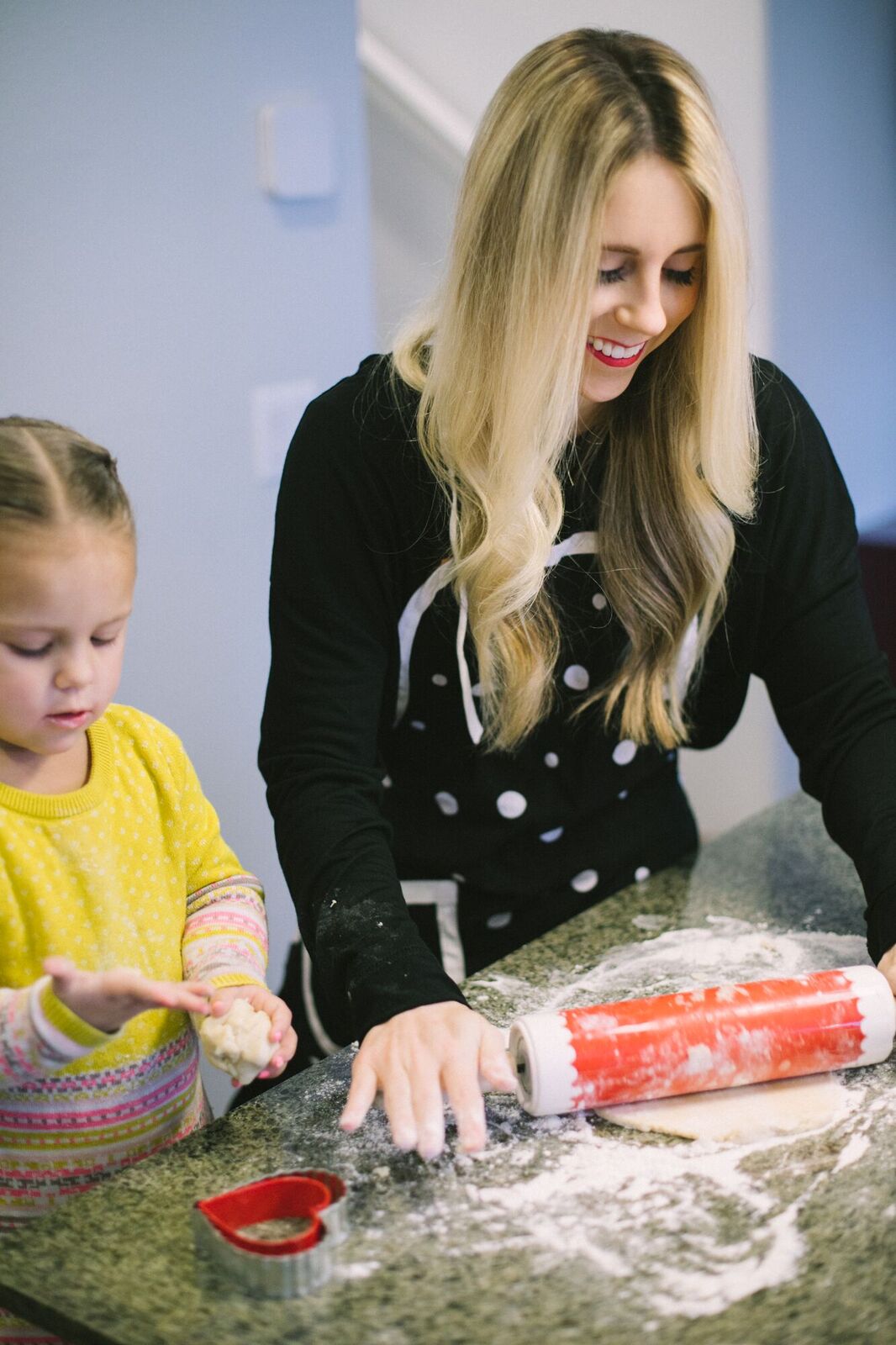 If you are a close friend or a family member, you know that our Sugar Cookie recipe is one of our best kept secrets!  If you have ever tasted one before...you know why!  Our family has been making these cookies for as long as I can remember and I have to admit...they are DIVINE! The perfect amount of cookie to frosting ratio is key in my book (basically a little cookie with my frosting)!
We usually make these during holidays, and there would never be a wedding or family gathering with out them either!  Valentine's Day was always a holiday that required Sugar Cookies, if we didn't make them the neighbors may have haunted us down!  It is our family tradition to "Kick Valentine" cookies at our neighbors doors and run.  It was my favorite part about Valentine's, and can't wait to continue this tradition on with my own kids.
Well you are all in luck, It's now public and on the blog to stay!
SUGAR COOKIES
1/2 C. butter
1 C. sugar
1 egg
1/2 t. vanilla
1/2 t. almond extract
Cream these ingredients until smooth. Then add the rest of the ingredients.
1/2 C. milk & 1/2 T. vinegar (sour this by putting the vinegar in measuring cup first then filling the rest with milk, do this when you start making dough so it is nice and sour by the time you put it in the dough.)
2 1/2 C. flour
1/4 t. salt
1/2 t. baking soda
Mix until smooth.
Cover and refrigerate dough for at least 2 hours, the longer the better. Roll dough out on counter using a little flour on counter and rolling pin for sticking purposes (refer to pictures). Use cookie cutters to create any shape you would like.  After cutting them out place them on a un-greased cookie sheet.
Cook for 7 min at 350 degrees.
ENJOY!
Frosting recipe below...
We can't forget the frosting...
FROSTING
4 oz. cream cheese
1/4 c. butter
1 t. vanilla
3 T. milk
Powdered Sugar to taste and texture (I usually use about 3/4 a bag)
Cream all together and add powdered sugar in slowly until desired taste.