KangaROOS are back!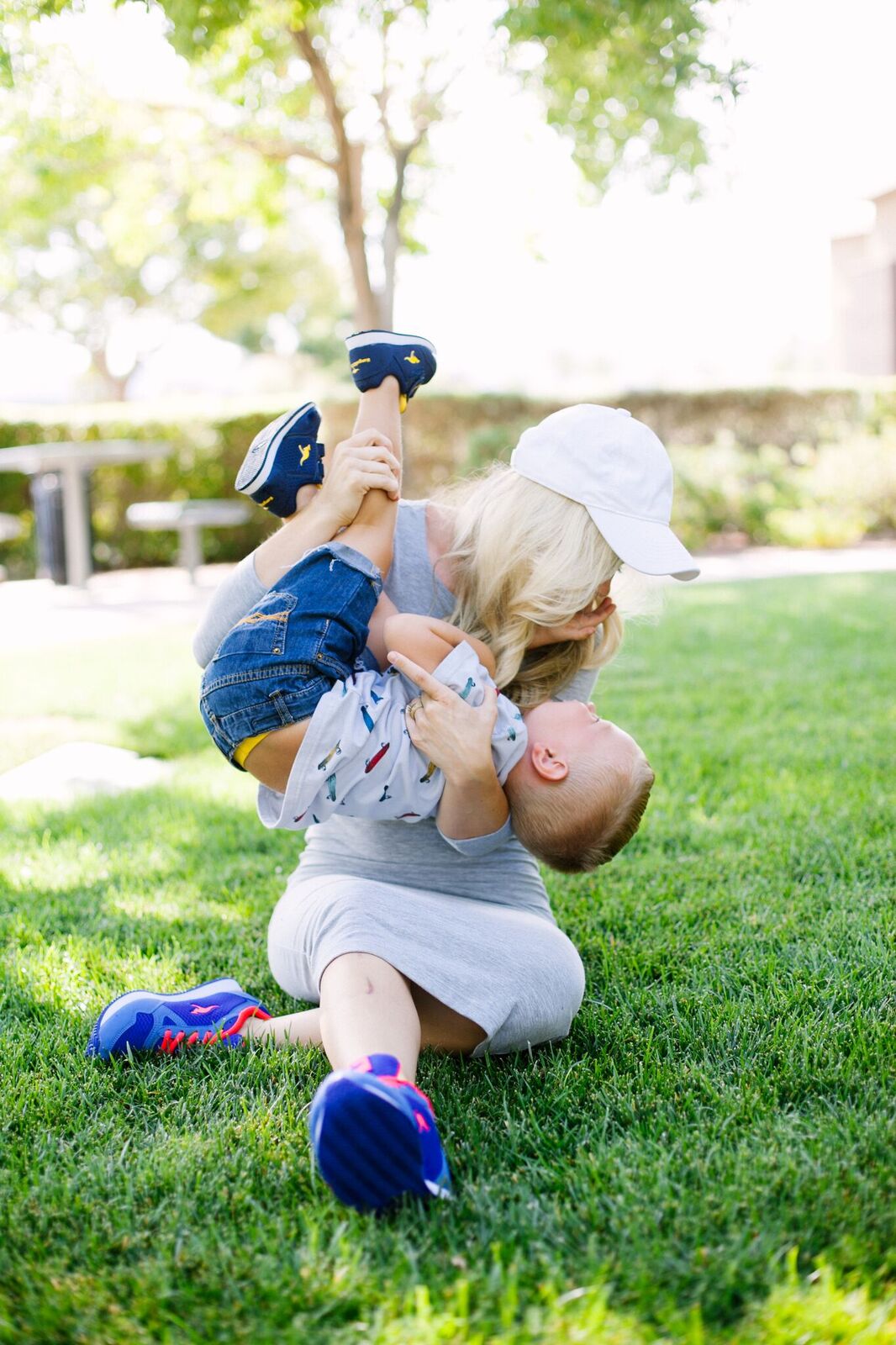 This post is sponsored by Payless, but all opinions expressed are 100% my own.
As for myself I don't really remember KangaROOS, but my parents sure did! Apparently they were quite the hit in the 80's, with a zippered pocket on the side to hold small items. Well they are BACK, and better than ever. Payless is the place to find them, and they are on sale right now!
For me if a shoe is easy to put on while being functional all at the same time it's a win. These KangaROOS on Parks were so easy to put on, with the velcro side he could easily slide them on himself, leaving mom able to chase his little brother in order to get his shoes on. Parks is starting preschool this year, and I knew he would need shoes that he could easily put on himself seems how I won't be there to help him (que sad face:().
As my children get older and busier, my life does to. I need shoes that are also comfortable and functional as I'm running from grocery store to preschool back to pick the dog up from the groomer, just in time to drop Parks off at soccer. Sometimes I wonder if I'm mom or a taxi driver...? Whose with me?? In this case I need shoes just like these KangaROOS to run around in with my head cut off!
Kenzi
Dress : Forever 21
Shoes : c/o Payless
Hat : Target
Lipstick : MAC
Parks
Shirt: Target
Shorts: Zara
Shoes: c/o of Payless
[show_shopthepost_widget id="1873199"]