A NEW WAY TO WEAR THAT MINI DRESS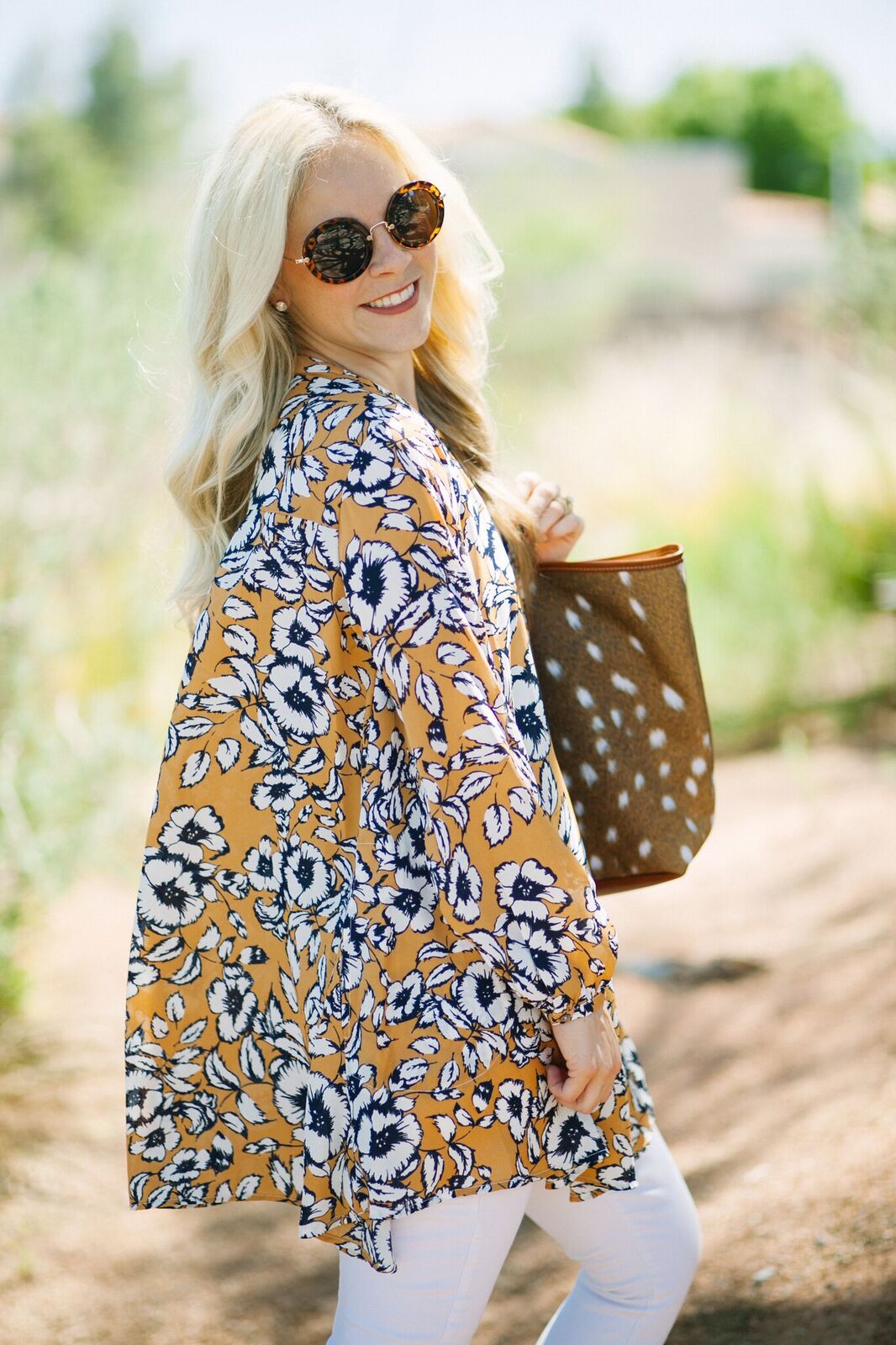 As a mom of two I hardly can imagine myself wearing a "mini dress" ever again!  But how many times are we browsing our favorite store and 90% of the selection is something too short???  Not going to let that keep me away from it!  I have found if you pair a flow short dress with skinny jeans and heels or even some scrappy flats, you still get to wear your favorite mini.  Above I have shown how to incorporate white skinny's with a flowy mini, more examples on the blog here and here.
Paige Avenue sent me this gorgeous top, it's fabulous because of it's versatility.  I can wear it in really any season, breezy enough for summer, perfect for spring or fall, and add a jacket for winter!  Plus, I think I could even get away with it as maternity...BOOM!
Can't miss that fawn bag either...I never see deer skin anything!  When I saw that amazing print I knew I had to have it!  Thanks to Barrington Gifts for nailing that one on the head!
Have a fabulous week...
XoXo Kenzi
Flowered top- c/o Paige Avenue
Fawn Bag- c/o Barrington Gifts
[show_shopthepost_widget id="1603931"]