Motherhood Tips to Make Your Momma Life Easier
This Motherhood tips post is sponsored by Zappos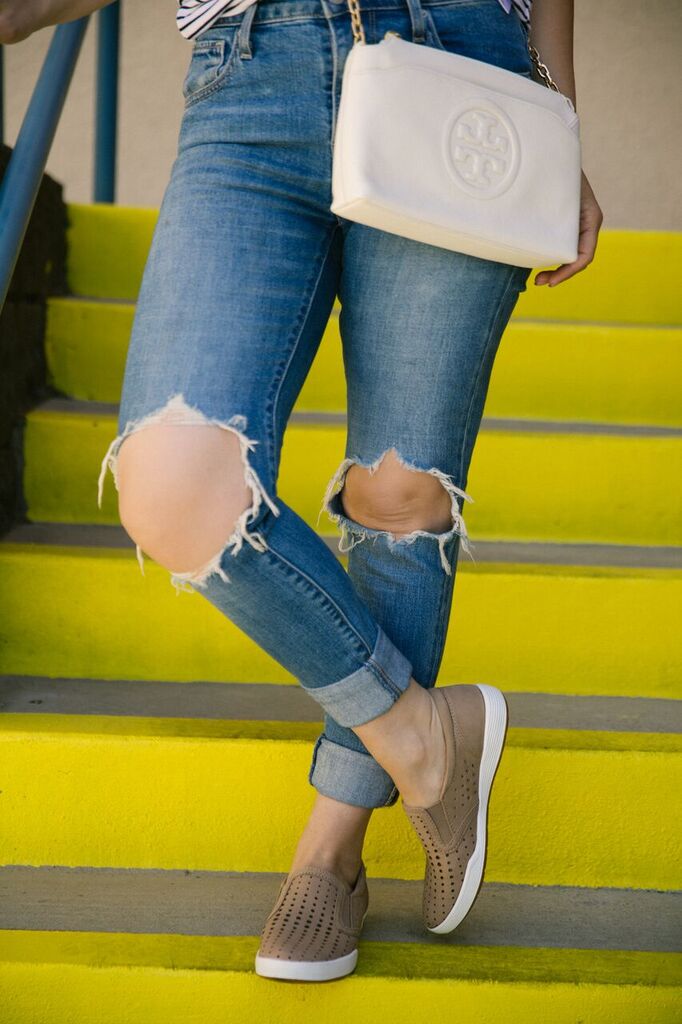 To all the mamas out there, I know how hard motherhood can be, and although I am no professional here are a couple of motherhood tips that make the momma part of my life a bit easier!
MOTHERHOOD TIPS TO MAKE LIFE EASIER
Comfortable Shoes: This one took me awhile to figure out, but once it did I was so mad I didn't do it sooner! As a busy mom I am running around all the time, whether it be pick up and drop off from school or extracurricular. Running around the park, or hurrying through the grocery store, I can do it 10 times faster and feel good if I am in comfortable shoes. Just like these Comfortiva slip ons I am wearing on these pictures. The extra cushioned footbeds are like walking on clouds. Not to mention I get to be super comfortable while still looking like I have style! You can purchase them here at Zappos!

Weekly Schedule: Monday - Friday I like to have some sort of motherly duty each day. On Monday I go the grocery store. On Tuesday I do laundry (my least favorite). On Tuesday and Friday I vacuum. On Wednesday after I drop the boys off at school I run any errands I have that week (post office, returns ex.) and on Thursday I do something "fun" with the kids.

Straighten the House Every Night: Every night after I put kids to bed I take about a half hour and clean up. From anything to dishes, putting things away from the stairs and straightening the downstairs. I then prepare the diaper bag, in case I need to run out the door quickly!

Create a Grocery List: Every Sunday night I decide what I am going to make for dinner that week and I create a grocery list accordingly. This way I don't get to the grocery store and spend hours deciding what we are going to eat.
Toys: I keep toys in all the common areas we might be hanging out. This way the kids can always have something to keep themselves entertained. I also rotate them out about once a month so they don't get bored of them.