Laundry Routine, how I do it, when I do it and what I use!
This laundry routine post has been sponsored by all free clear laundry detergent and Walmart. All thoughts and opinions are my own.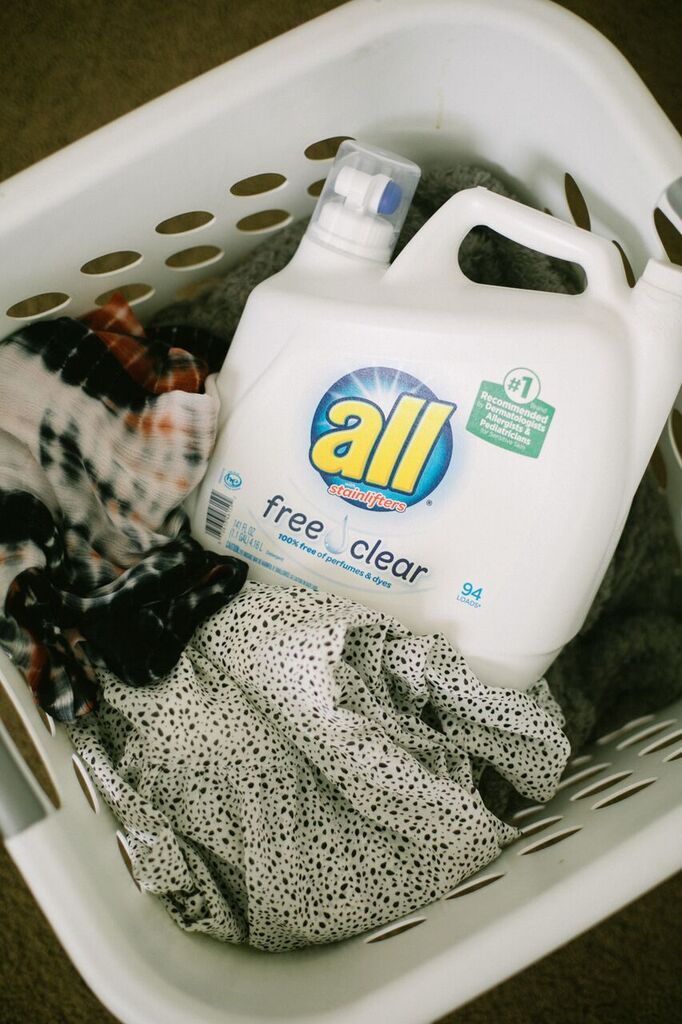 Laundry, probably my least favorite mom duty! Here's the deal, I actually don't mind the washer dryer part, but the folding, that's where I wish a magic folding fairy would come and take over! But we all know that's not going to happen, so might as well make the best of it...right?
In order to keep myself sane, and my family in clean clothes, I knew I needed to create a "laundry routine" that worked for me. I have three kids, all boys, all 5 and under, needless to say I have a lot of laundry!
First off, I have a Walmart literally in walking distance from my house. It's perfect to stop in and get anything on my way home, or as i'm running out the door. As a busy mom, my life seems to become more and more about convenience!
Here at Walmart I can easily buy my favorite all® free clear laundry detergent when I need to. All my children have unfortunately taken after their momma's super sensitive skin. That's why when it comes to laundry detergent, I choose all free clear. This detergent has no fragrances or irritating residue, it's 100% free of perfumes and dyes and hypoallergenic. It's like a sensitive skin person's "dream" detergent! Not to mention it is the #1 recommended detergent brand by pediatricians for sensitive skin.
MY LAUNDRY ROUTINE
Now that I have my laundry detergent, the "laundry routine" can begin. I start by sorting whites, darks and lights into 3 different baskets. Then I wash with all® free clear laundry detergent. As each load finishes drying I take it into my bedroom and I fold it on my bed while my kids either bathe, play Legos, or hang out in my room. Each child gets their own piles of pants, tops, underwear and pajamas. My husband and I get one pile each with everything in it. After I have folded all the laundry, as much as I don't want to, I put it away.
I try to do this about 2 times a week, or every 3-4 days on average. This way I don't overwhelm myself with mounds of laundry baskets a mile high! With this routine, I have really started to look at laundry in a different light. Now I am not going to go as far as saying I love it, but I definitely don't loathe it as much as I used to!