Comforts Diapers and Wipes
This Comforts Diapers post is sponsored by Comforts™ Brand but all thoughts and opinions are 100% my own.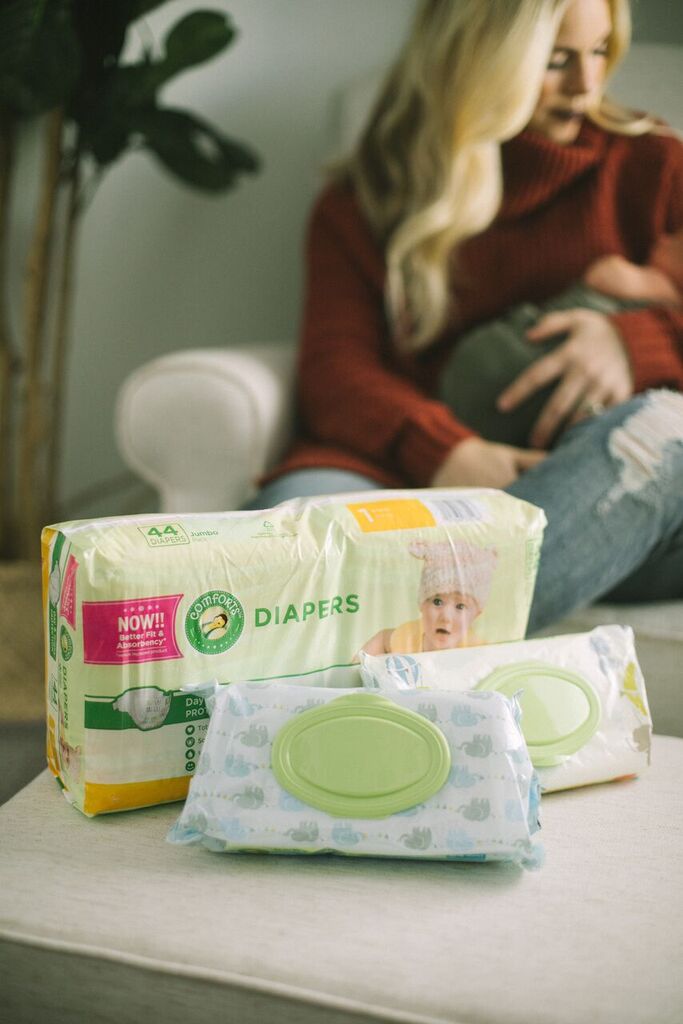 My baby is now one week old, you really forget how sensitive and precious their little bodies are. When choosing diapers and wipes I always want to choose something that is safe yet not too expensive.
We are trying out Comforts™ Diapers right now and are thoroughly impressed. Comforts diapers are designed and tested to meet the highest standards to help keep your baby dry, comfortable and happy.
"Comfort Diapers are absorbent to keep moisture away from baby's sensitive skin. This is so important to me, my babies have sensitive skin, so the dryer the better!" On top of that they also feature a hypoallergenic liner that is dye and fragrance free. There is nothing worse then going to change your babies diaper and seeing indents in those chubby legs from diapers being too tight. Comfort diapers have soft, stretchy side panels, dual leg cuffs, and a back waistband that provides a snug yet comfortable fit for your baby.
I am extremely lucky, my babies sleep through the night at a very early age, with this said I need a diaper that can last longer than two hours without being soggy! Comforts great fit and absorbent core provide protection that lasts for up to 12 hours.
Diapers are one thing, but where I have seen more discomfort or irritation can be from baby wipes. Comforts Fragrance Free Wipes are quilted thick, hypoallergenic and alcohol-free so it does not irritate baby's skin. Their gentle formula has mild cleaning lotion that contains Aloe and Vitamin E to help moisturize baby's skin.
Before I had my newest addition I always had wipes in my purse, let's be honest, everyone needs a wipe every so often, no matter what your age! Wipes are great for many uses beyond cleaning your baby's bottom!
You can find Comforts Diapers and Wipes at any Kroger family stores or head to www.comfortsforbaby.com to read more about these amazing products.