5 SPRING ESSENTIALS FOR YOUR WARDROBE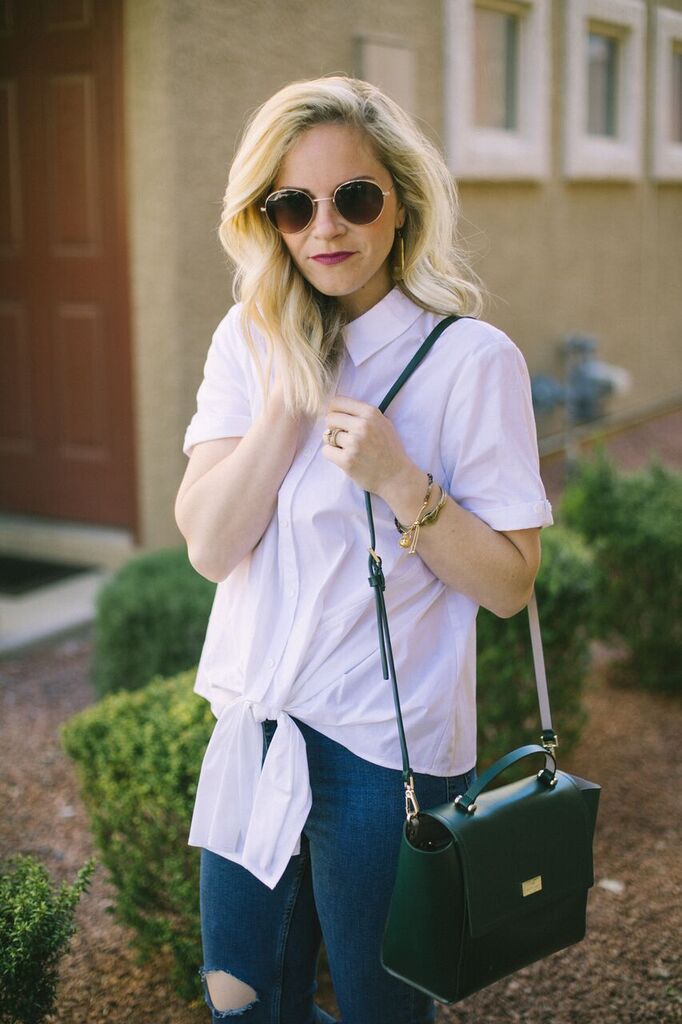 It's Spring (some may call it summer when it's 85-90 degrees outside) and I can't wait to get out my spring wardrobe.  Here I have 5 essentials to put any spring outfit together.
A simple white T-shirt or blouse that you can wear with anything. I can add a jacket or scarf if it gets cool at night. Throw on a blazer or statement necklace to dress it up.
[show_boutique_widget id="571116"]
Pick your favorite pair of light denim. Whether it be high waisted, distressed, skinny or boyfriend. Your favorite pair of jeans will be worn at least 2-3 times a week...so make them a pair of winners!
[show_boutique_widget id="571128"]
Next come the shoes, it's time to break out your favorite sandals/wedges. For me it's always a wedge, you can't beat the comfort! I like to go with a neutral taupe or brown so I can wear them with anything and everything.
[show_boutique_widget id="571135"]
Sunglasses, everybody has that pair that they think they look the best in.  Some may be round, some may be square, brown or black.  Maybe for the spring you like to get creative and wear some pastels!  Whatever your favorites are, bring them out, cause the suns out!
[show_boutique_widget id="571144"]
The perfect cross body, everyone needs one!  For spring go crazy with what color you want.  For me I like to go with a neutral brown or tan to go with my shoes, and then dress it up for nights with some color.  Make sure it't the perfect size for you, big enough to carry your favorite wallet and lipsticks, but small enough to not look like your toting around your junk drawer from home! :)
[show_boutique_widget id="571136"]
XoXo,
Kenzi